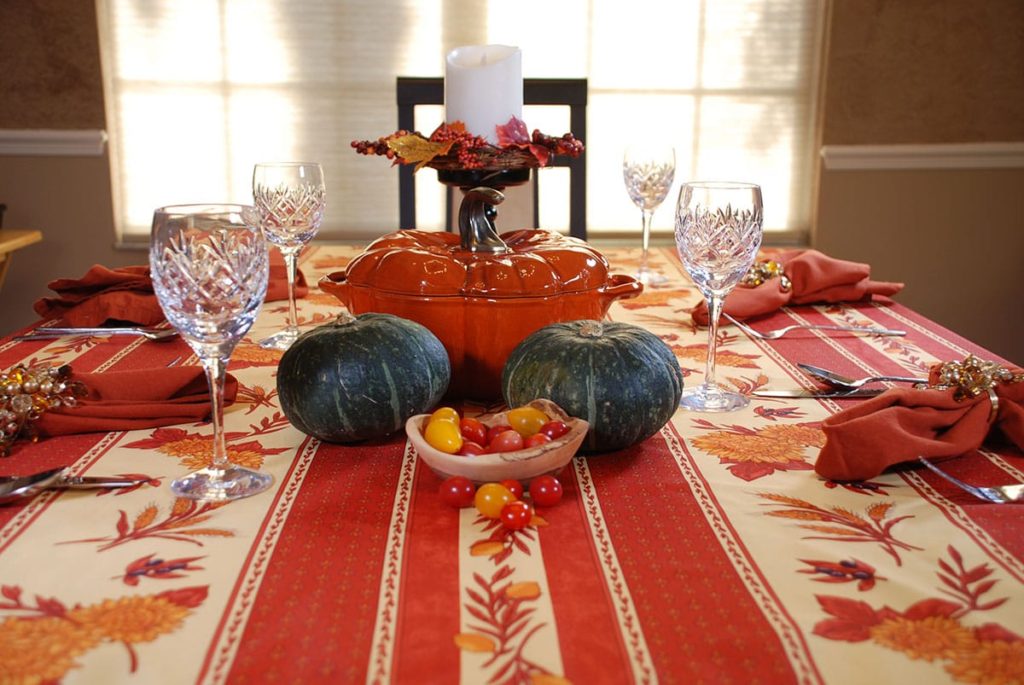 You want everything to be perfect when you meet with family and friends around the table. At Provence Tableware, we hope to help make each gathering elegant and easy for you and your guests. Our extensive line of stain and wrinkle resistant table linens provide a perfect setting for your meal every time.
Gatherings with friends and family are cherished experiences often shared at the family table. Setting a flawless table begins with the perfect tablecloth. Give your table a gorgeous foundation with one of our premium waterproof tablecloths, while enjoying the wrinkle and stain resistance that Provence Tableware is known for.
Made from high quality premium polyester, and then coated with a durable finish to guard against spills and stains, our tablecloths provide an easy and stylish way to set your table time and again with little maintenance and little stress.
There is no longer a reason to worry about pressing your tablecloths. Our premium waterproof tablecloths are also wrinkle resistant, making your meal plans that much easier.
You don't have to fear spilled drinks or drips. Our premium tablecloths are easy to care for, requiring only a wipe to clean up after spills. The resilient coating ensures no mess will get through to your table, saving you time and worry so you can enjoy your time with loved ones. Additionally, our stain and wrinkle resistant tablecloths are an economical choice, saving you the money and hassle of replacing a stained tablecloth.
Available in an extensive collection of premium designs, sizes, and shapes, you are sure to find the perfect tablecloth for your next gathering.
Choose your next tablecloth from Provence Tableware and make each table gathering beautiful and stain free.